Wine tasting
The family winery Marcocelli has been known for generations for their wine produced from their own vineyards nearby Corropoli (Abruzzo). Even though the Marcocelli brand wine has been listed on the wine business market since 1999, this family brand is still faithful to its original philosophy and aims its production at those who can appreciate the highest quality wine.
Annually this winery produces around 50,000 bottles of wine.
Tasted wines: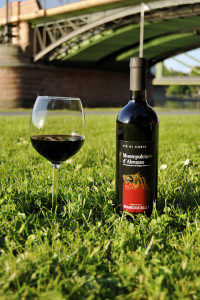 COLLE D'ORO
Trebbiano d'Abruzzo D.O.C. 2011
White, dry wine of a bright straw yellow color, Trebbiano d'Abruzzo "Colle d'Oro" gets its name from a village Colle di Corropoli. Its subtle taste is perfect for fish, white meat, and appetizers.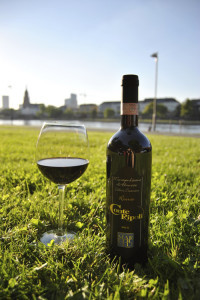 CONTE RIPOLI
Montepulciano d'Abruzzo D.O.C.G. 2008 Riserva – Colline teramane
"Conte Ripoli" Montepulciano is made out of the best Montepulciano grapes. It ripens in oak barrels and its production is very limited. The taste of this wine is full, ideal for baked meat and spicy food.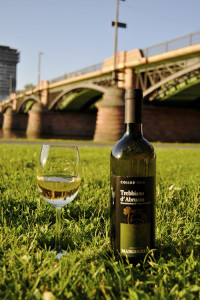 CONTE RIPOLI
Trebbiano d'Abruzzo D.O.C. 2011
This wine is made out of the best, specifically chosen grapes, vinified under a controlled temperature. "Conte Ripoli" is a dry white wine with a perfect harmony of tastes of different white grape species such as Trebbiano. The production of this wine is also limited. The taste of this wine accentuates the taste of fish, white meat, and first courses.

PIE´ DI CORTE
Montepulciano d'Abruzzo D.O.C. 2011
Montepulciano d'Abruzzo "Pie di Corte" is wine with a taste perfectly balanced between Montepulciano and other red species. "Pie di Corte" – the name refers to the historical square in Corropoli- vinified according to traditional methods. Due to very precise skin separation this wine gets a very special color and taste. This wine goes well with baked meat and spicy first courses.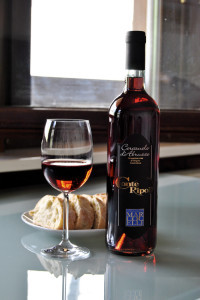 FONTE BADIA
Cerasuolo/Montepulcianod'Abruzzo D.O.C.2011
Thorough the choice of grapes Montepulciano d'Abruzzo guarantees that Cerasuola "Fonte Badia" is wine for wine experts. Next to its full and fine taste is also its pink color which makes this wine interesting. This wine makes a perfect combination with any meal.
IMPERIUM VINI

BiancoMarche
This elegant wine is made out of the local grape species Trebbiano and Passerina. Due to a very thorough choice of grapes and vinification under a controlled temperature this wine has a hay yellow color with accents of green. It has a gentle but intensive taste and an exotic flower smell which reminds one of sweet almonds.
IMPERIUM VINI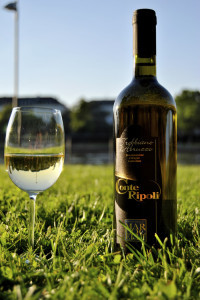 Rosso Marche
The key for this ruby colored wine with a nice taste and fruit bouquet is the perfectly planned harvest, grapes species Montepulciano and Sangiovese, followed up by a precise process of vinification. The taste of Marche Rosso mixes the tastes of cherries, spices, and vanilla in perfect harmony. This wine is best served with meat meals, sausages, and cheese.