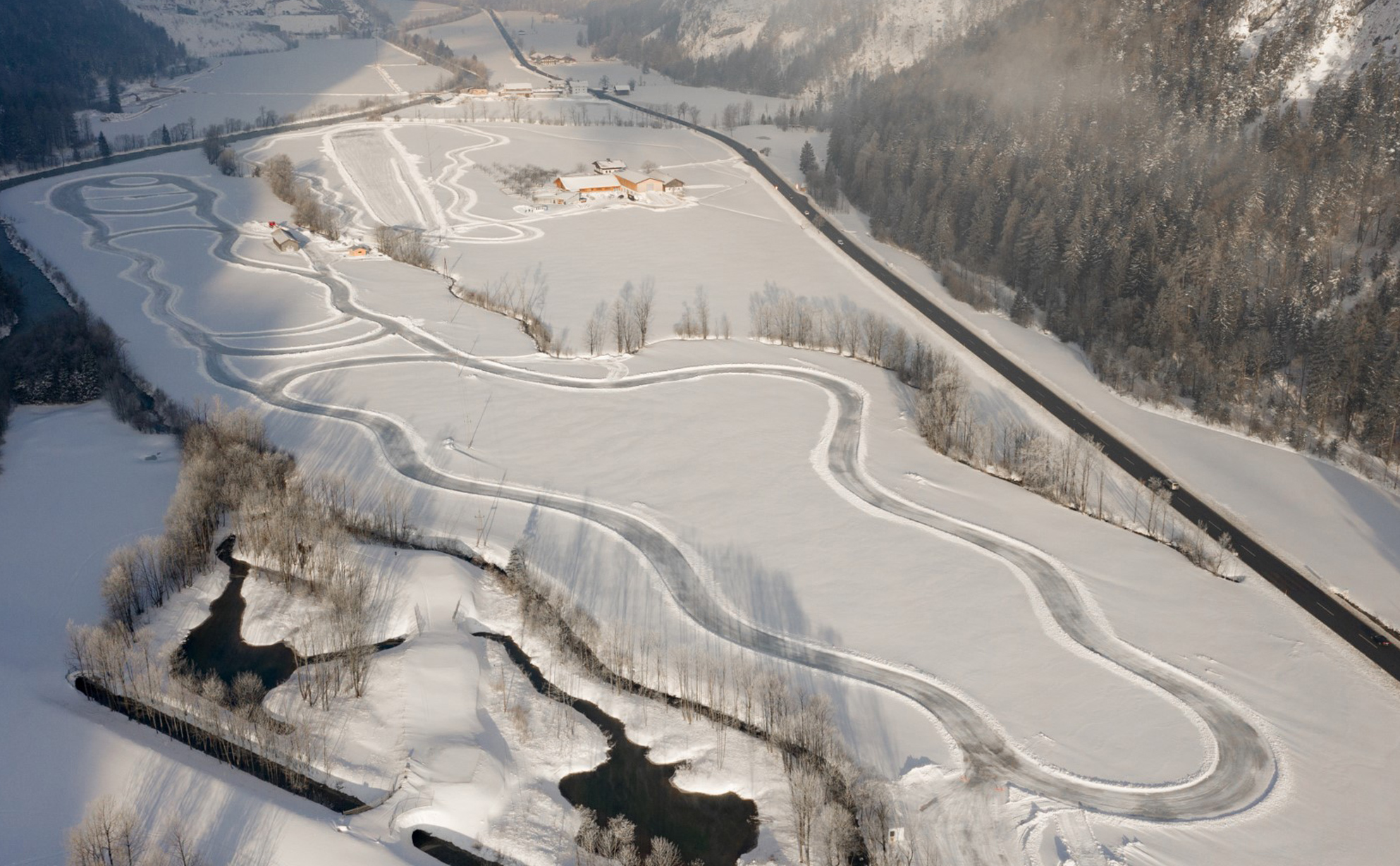 A place where you can experience the maximum in adrenaline
The ÖAMTC Fahrtechnik GmbH Zentrum (Saalfelden/Brandlhof) test circuit is located in one of Salzburg's most beautiful mountainous areas of Solnohrad, 20 km south of Lofer and 5 km north of Saalfelden. The complex takes up an area of 70,000 m² and allows testing of passenger cars, trucks, motorbikes and buses. Adrenaline fans can take advantage of steep or inclined circuits, hairpin turns or ample space to practice skidding.
From December to March, there are 220,000 m² of winter arenas near the centre, offering driving and testing of cars or tyres on snow and ice in the splendid scenery of the Alpine massifs. Two tracks are prepared for testing the new Nokian Tyres winter tyres, the first cca 1 km in length and the second cca 2.5 km in length.
During the event, participants tested the benefits of the new Nokian Tyres products in specific driving, whether it was braking or avoiding obstacles. In addition, as passengers, they experienced a real adrenaline ride full of drifts with the Mitsubishi Evo XI racing car.