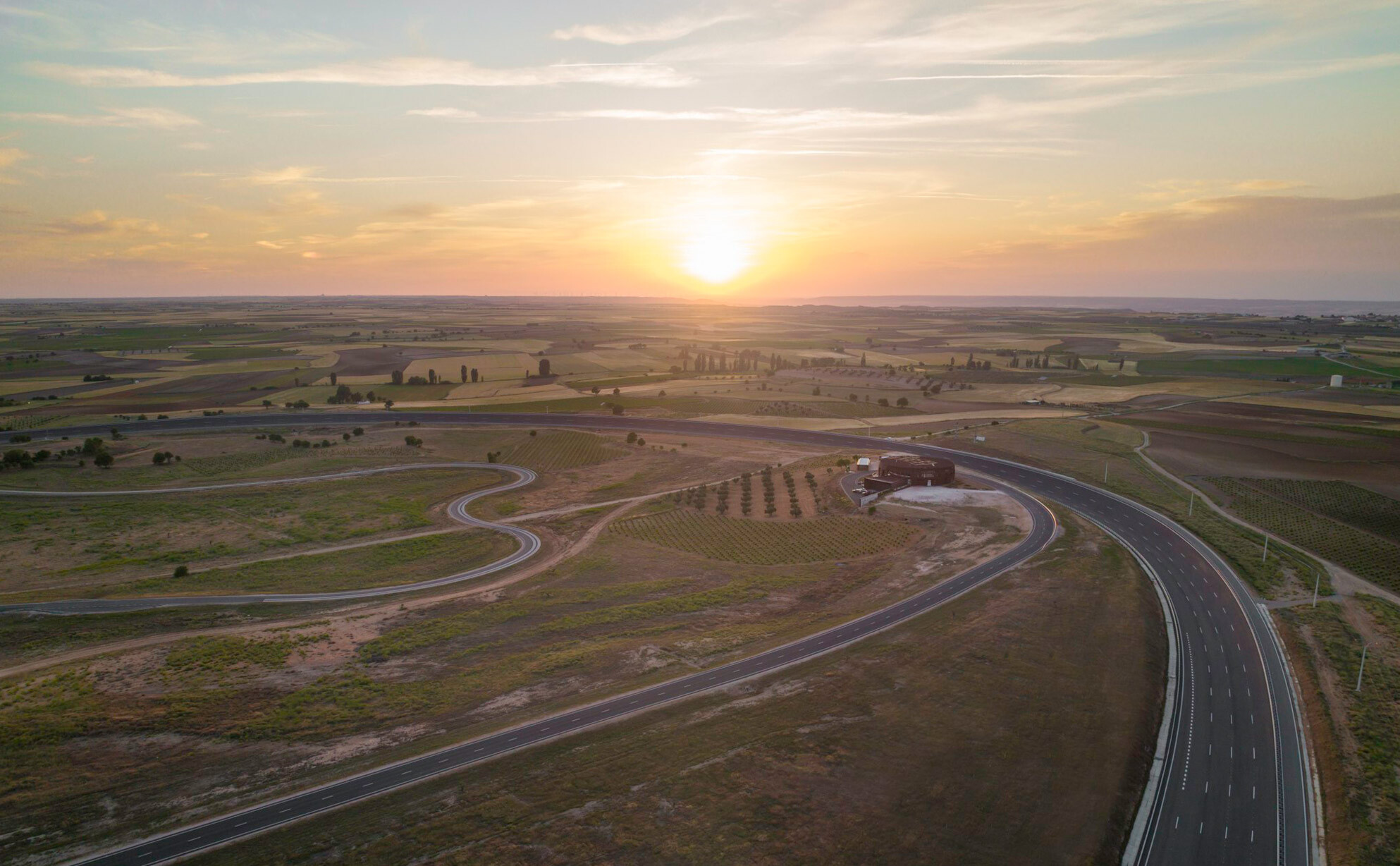 Situated under the hot Spanish sun, our test facility in Santa Cruz de la Zarza in the heart of Spain hosts a variety of tracks, where summer tires, all-season tires and winter tires face demanding driving situations. So, whether the sun is scorching, the rain is heavy, or the cold is biting, Hakka Ring is ready for it all.
Hakka Ring is made up of 10 unique tracks, with each serving a different purpose. Testing includes: tires performance and braking distance on dry and wet surfaces, driving on dry and wet road-type surfaces with various treatments, an aquaplaning section and many other types of tests. The crown jewel is a high-speed oval track 7 km long that surrounds the whole facility, offering an experience of a lifetime.
More information about each track can be found in the visualization here.
Putting responsibility first
300 hectares of land were developed to make sure that Nokian Tyres work in the best possible way for all drivers' comfort, enjoyment, and safety. In addition, sustainability is key and new bio-based materials are researched at the site to enhance nature-friendly tire production (Nokian Tyres participates in cultivating and studying the guayule plant as one possible source of high-quality natural rubber). The center utilizes many eco-friendly technologies, such as over 1,000 solar panels, water recycling, white roofs, and white roof shades for parked vehicles.