Display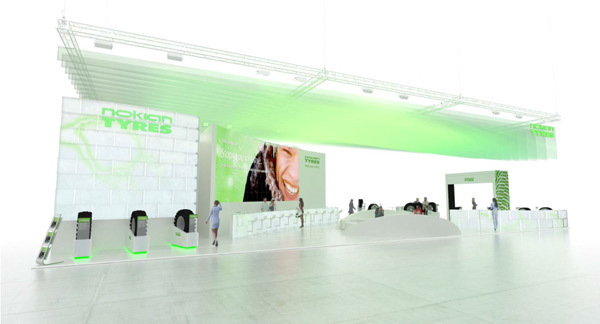 Indelible trace in snow and ice
Nokian Tyres is the most northerly located producer of tyres and the world's first to produce winter tyres. Our roots reach back to 1898 when Suomen Gummitehdas Oy was established, a Finnish plant manufacturing galoshes. Today, we take full advantage of our Finnish heritage and knowledge of the severe natural conditions of the northland for developing and producing premium tyres used by drivers all around the world. Our aim is to provide customers the best performance in any weather and road conditions. We develop our tyres with a focus on sustainable safety and care for the environment.
We have designed our exhibit in the spirit of the Finnish landscape, full of snow and ice, enhanced by modern display technology. All this will make clear to you what we have been striving towards for 120 years.
You can also look forward to the offer of both passenger and freight tyres.
Come see for yourselves, we're looking forward to seeing you.