Glöckl Bräu Restaurant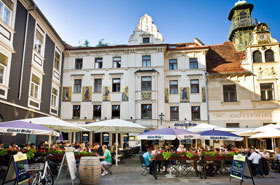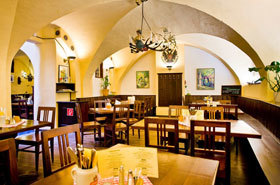 There is no better place where to taste beer of many kinds and have a bite of Styrian cuisine than a stylish tavern. The Graz Glöckl Bräu will meet your expectations to the last drop and bite.
The tavern is located in a 17th century building in the historic old town. In 2001, the building was reconstructed and the space for guests was extended. You can sit in different rooms and breathe the cosy and friendly atmosphere, or use the garden surrounded by spectacular historic houses. However, the main attraction is the nearby carillon (Glockenspiel). Several times a day, the spectators can admire an Austrian maiden and lad dancing in the gable of the building.