Spielberg Red Bull Ring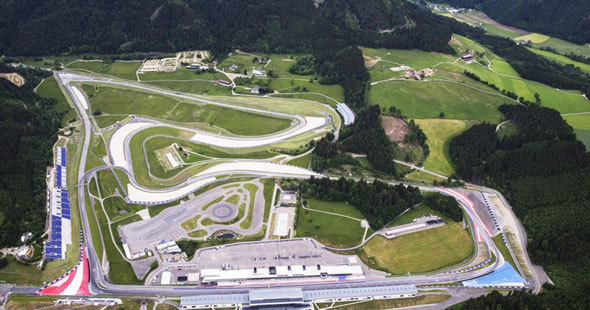 The Spielberg Red Bull Ring is situated close to Spielberg, a town of five thousand inhabitants, in the very heart of the Styria Bundesland located in the south-east of Austria. Its original name was Österreichring, and it was later renamed the A1-Ring. Between 1970–1987 and 1997–2003, it hosted the Formula One Grand Prix. In 2004 the circuit was purchased by Red Bull and rebuilt in 2008–2009. At the same time, the bull circuit was shortened to 4.3 kilometres.
With its roaring of motorcycles, cars and aircraft, it will put racing fans in hog heaven. The MotoGP, Formula 1, Red Bull Air Force, DTM or European Truck Racing Championship races will most certainly capture the heart of every motorsport fan. Moreover, the Spielberg Music Festival is organised here every year.
Activities for the guests:
Driving KTM XBow and Nissan 370Z on the circuit
Handling at the Safe Driving Centre
Off-road track