Circuit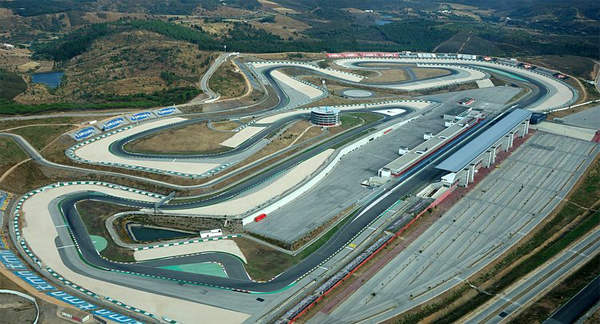 The race track of the Algarve International Circuit – with length of 4,692 kilometers and capacity for up to 100,000 viewers – is found in hilly terrain near the city of Portimão. Costs to construct it reached EUR 195 million. The unique character of the circuit, appreciated by racers and managing bodies of motor sports, is given by its natural relief with significant elevation increases and technical passages.
The circuit opened in 2008, and it has hosted Formula 1 test rides since 2010. Motor sports fans come here in large numbers for the road motorcycle event within the prestigious series of the world championship, the FIA World Touring Car Championship and many other interesting events all taking place in an unforgettable atmosphere.
One of the turns on the circuit is named after British motorcycle racer Craig Jones, who tragically died in 2008 during races held at the Brands Hatch Circuit in England.
Activities that you can try at the circuit:
Race track
In the automobile MB C43 AMG, a professional race car driver showed you what it's like to race on one of the world's most challenging tracks. Besides this, you were also allowed to try driving yourself in automobiles Audi RS 5.
Go-cart track
You could have tried controlling automobiles on tyres by Nokian Tyres on a dry or wet surface demonstrating your driving skills in automobiles BMW 1.
Off-road park
The track for SUV automobiles could has also been a challenge for you. The numerous rises, descents, sharp direction changes and track width ranging from 6.5 m to 3.25 m tested certainly the tires and more.
Riding in a convoy
Riding in the terrain brought you not only a stunning few of the beautiful Portuguese landscape, but also an incredible experience from driving an MB E.