What to try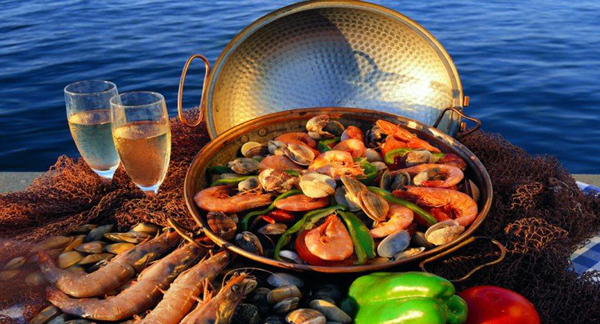 Besides international cuisine, visitors to Portugal also love trying the local specialties, included their famous wines and liqueurs. During the event, you were allowed to look forward to something delicious among regional dishes, which are full of all kinds of fish and seafood.
Among the most famous and most popular of Portuguese foods are e.g. Bacalhau à Brás or Caldo verde.
Bacalhau à Brás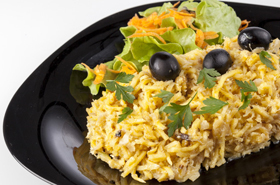 The most popular form of preparing cod in Portugal is the so-called brás style. Pieces of dried fish together with lots of onions and potatoes are prepared in a pan, finished with egg, chives and black olives, and there you have it, the specialty is ready.
Caldo verde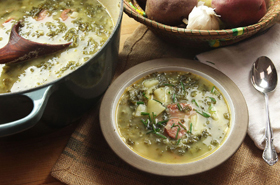 Traditional Portuguese soup that is just as easy to prepare as it is to eat Onions, potatoes and cabbage, everything cooked with garlic and olive oil. It is mainly served at weddings and birthdays, but it is no problem to have it in a traditional clay pot any other time. It usually comes also with a slice of linguica (typical smoked pork sausage) and corn bread.
Sagres
Not the least of which, every visitor to Portugal should try one of the best local beers under the brand name Sagres. In the south of the country, almost every restaurant or snack bar has it. Its taste is even comparable with Czech beer, so you should definitely give it a try. You certainly want to order "cerveja caneca", i.e. on tap. Otherwise they will invariably bring you the beer in a bottle or can.